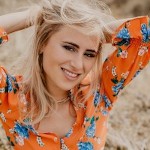 Lindsey Cruz
Relationship status:
Single
Interested in:
Guys and Girls
Career Start and End:
2018 to Present
Birth Place:
United States of America
Interests and hobbies:
Lindsey Cruz is like the mean girl in school who every girl secretly wants to be and every guy and most of the girls really want to make. Its her privilege to do just as she pleases. Like any good Cali brat she knows how to get exactly what she wants. She may play the perfect babygirl, but sexually she likes nothing more than to take a walk on the wild side, sneaking out to the darkest little fetish clubs and midnight pleasuredromes, getting herself into all kinds of kinky trouble.Lindsey Cruz is the full package. She has beauty, charisma and an insatiable sexual appetite. We expect to be seeing a lot more of Lindsey.
About lindsey cruz
About Lindsey Cruz At just feet tall, California brat Lindsey Cruz is a tiny piece of untamed perfection. Her petite body may scream innocence, but her firecracker personality and delirious sex drive are as guilty as OJ. As soon as you catch a glimpse of this wild blondes small, perfectly rounded tits, your mind will crave nothing more than getting to grips with their firm swell. Youll want to manhandle her petite, toned body and discover that she loves being tossed around, contorting and gyrating into positions you have only dreamed of. Lindsey Cruz is a charismatic angel. Its impossible to not be charmed by her vivacity, and her crazy personality, to not want to put your head in her hands and bury your face in her juicy pussy. But anyone who does should be ready for a torrent, because this girl squirts! And we mean SQUIRTS!!! The Trevi Fountain has nothing on her. Just dont expect to have it all your own way. Featured in 18 VR Squirting Fun VIPissy